Workflows in hours
instead of days or weeks
Business users build and operate their workflows independently – really?
Without calling the IT department all the time?
This is possible because Evocom is intuitive and easy to use!
Find out how: Schedule your free demo.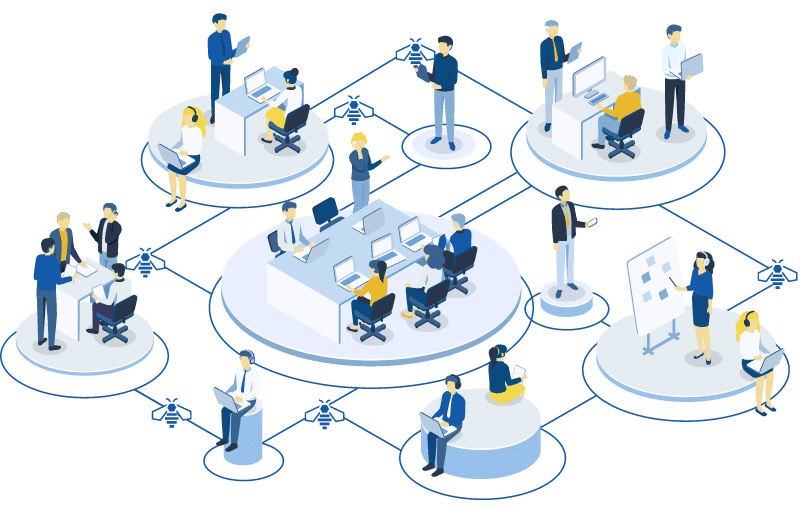 Empowering people
People in departments know the processes and digitise them without detours. Optimisations are done quickly. So everyone benefits from new efficiency and transparency.
95% less effort
Due to the simplicity and straight implementability, users save up to 95% of the effort with comparable applications.
Orchestration and integration
Orchestrating existing workflows or integrating existing applications via live interfaces are identical for process designers. A unified experience. Learned once, applied 100 times.
Decisions based on facts
Simplicity provides the creation of many small and large workflows with associated data. This is essential for decisions and prioritisation based on facts.
The result: digital, automated workflows in hours instead of weeks.
Imagine where your company will be in 1 year if 1 new workflow is brought to life every week. How many workflows have you digitised in the last year?
Simplicity is the key! For people in departments and project teams.
Simplicity empowers people to digitise their workflows on their own. With little effort. Without extensive training. Without IT support.
The result after 4 weeks:
✔ 1 department enabled to build workflow apps.
✔ 1-5 productive workflows of the department.
✔ New efficiency and transparency in your daily business.
We chose Evocom because it is so simple. It's how we enable users to digitize the way they work on their own.
It was and is important to me to establish a collaborative task management system that supports people in their daily business by workflows and processes. With Evocom, we have found exactly that.
The transparency gained in processes and projects allows me to make optimal use of my resources without overloading them. For me, a guarantee of success.
With Evocom, we take collaboration within the group to a new level. We optimize Excel/email processes and create a single point of truth for projects, processes and tasks.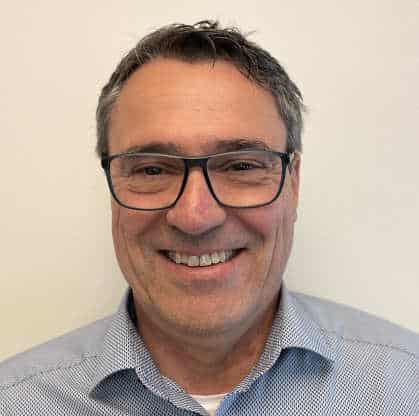 Why do you need an application with Microsoft technology to build and run workflow apps fast and easy?
After many years as a SharePoint service provider, we have built 3 generations of intranets, created many collaborative applications around documents and developed a many workflow for our clients.
Over the years, we have never had more than 5-20 workflows per customer.
It was clear to me: available solutions on the market are too complicated.
That's why, with Evocom, we focused on simplicity right from the start.
✔ Simplicity in the creation and operation of workflows and processes.
✔ Simplicity for everyone, in the daily business within in processes, projects and tasks.
✔ Simplicity in the authorisation concept, communication, files, integrations and everything that goes with it.
We have learned the following from our customers: those who place the responsibility for workflows in departments are extremely successful. Those who organize this centrally, need more time.
I would be happy to tell you why this is the way it is.
I look forward to our conversation! 😀
Jochen Baur
10 good reasons for your process digitisation
You know how things work, but you want more efficiency, transparency and agility? You would like to digitise your way of working independently, without complex IT projects or expensive software? You would like to use the advantages of Microsoft technology that you already know and trust?
Then Evocom is the solution for you! Evocom is the most easy-to-use solution for collaborative processes, projects and tasks based on Microsoft technology.
Here are 10 reasons why you should use Evocom for your process digitisation:
Business users digitise work independently and efficiently.
Employees work easily and intuitively with Evocom.
Colleagues communicate collaboratively and transparently.
Users react flexibly and agilely to changes.
Users are familiar with Microsoft technology.
Managers distribute process responsibility and reduce hierarchies.
Coaches increase motivation and satisfaction of employees.
Bosses increase productivity and speed of the organisation.
Managers gain transparency and control over activities.
Leaders drive digital transformation.