Solutions for employees
Evocom Productivity helps people work more efficiently. By transforming manual processes into digital workflows, you harmonise people's collaboration while ensuring speed and improving information quality in the organisation.
What is unique about this is that the simplicity with which our application digitises and automates workflows plays the central role. This empowers people in all departments to independently create and optimise workflows and make them available to their organisation.
Whether HR, IT, Management, Sales, Marketing, R&D, etc.: Process automation is broadly possible and quickly implemented with our USP. With all the advantages.
Standardised throughout the organisation
All people work with all information on one platform. No media breaks, no email novels, no queries and research.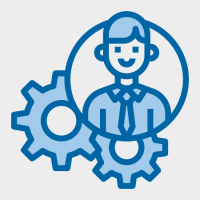 Quick decisions
Decision-makers know at all times what decisions need to be made. They also have all the information as a basis. Every workflow and thus every decision is traceable in retrospect.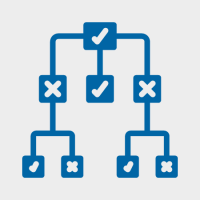 Efficient collaboration
Your workflows automatically coordinate tasks to the right employees. The information contained is clearly structured. This significantly increases efficiency in collaboration and relieves your employees.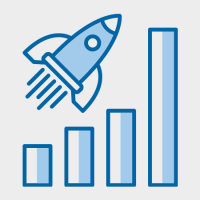 Work from anywhere
Whether in home office, on the road or in office. Collaborative workflows enable structured communication and productive work.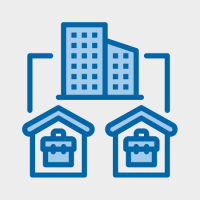 Workflows in minutes
New processes or changed structures: Your teams create workflows in minutes! This ensures agility throughout the organisation.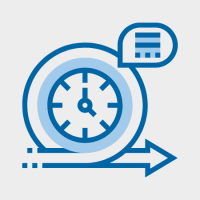 Optimisation of business processes
Workflows are quickly created with Evocom Productivity. This means that changes can also be implemented easily and quickly. This enables continuous optimisation of your business processes. Furthermore, the entire organisation is always automatically up to date.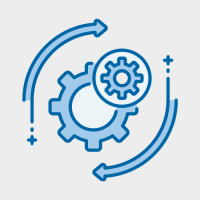 Automated coordination
Tasks are coordinated automatically based on the defined workflows. Employees no longer have to worry about which information has to flow to whom. This allows them to concentrate on their actual activities.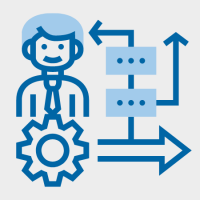 Integration and automation
By integrating third-party applications, you have all the data in your workflows and update the data from the workflows into the third-party applications. This enables unified working without breaks and automation of repetitive tasks.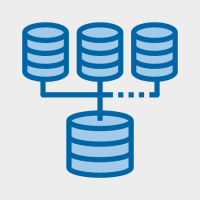 Simplicity is the key to success
Digitise workflows
Departments digitise their internal processes into digital workflows and make them available to the organisation. Due to its simplicity, this can be done in minutes! This means that the entire company works in a standardised way. More speed, better quality, more efficiency.
Orchestrate and integrate
Digitise company-wide workflows in the same way. Use the workflows of the specialist departments by integrating them. If the specialist department changes a workflow, the company-wide ones adapt automatically! In this way, the organisation is always up to date.
Existing applications can be integrated directly and easily. All data is immediately available in the workflow. No research, more time.
Automate
Less coordination, less research for data and information, more time for value creation. Collaborative workflows automate the coordination of tasks with responsibilities and all important information. Eliminate repetitive tasks from the daily work routine and make room for creativity.
Measure, plan, control
Through the transparency gained, you benefit from comprehensive reporting. Use the data to better plan and control your work.
Microsoft 365 Integration
Microsoft Teams App
People who use Microsoft Teams as a central work platform for information and communication also benefit from a process-, project- and task-oriented way of working.
Power Automate
Power Automate offers hundreds of connectors to existing applications. Thus, many thousands of activities offer enormous automation potential. 
Power Apps
Power Apps is a platform for generically created, individual applications. Power users configure individual process applications simply by using the connector mentioned above.
Power BI
Once processes have been digitalised on a broad front and implemented in day-to-day business, they form the basis for evaluations and process mining. The transparency gained in this way can be converted into forward-looking planning reliability and thus also has an effect on customer benefits.
The digitalisation of human service delivery makes work transparent and measurable.
Digital processes across departmental boundaries can be planned. Decisions are well-founded and comprehensible. Work results attain a new quality.
Through process digitisation across the organisation, work becomes transparent for people. Delays become visible in real time. This allows you to intervene in time to prioritise processes and gain valuable time.
Excerpt of our customers: